About FiboSearch
Why we built it?
Baymard Institute's latest UX research reveals that search autocomplete, auto-suggest, or an instant search feature is now offered on 96% of major e-commerce sites. It's a must-have feature for every online business that can't afford to lose customers.
By default, WooCommerce provides a very simple search solution, without live product search or even SKU search. FiboSearch solves it by providing user-friendly and effective search with live suggestions.
Mission & Vision
We want to support owners of WooCommerce stores in applying the best practices in the field of product search.
We create and popularize search tools that make shopping easier. We believe that everyone, even a novice entrepreneur, can use a good search system in their store, similar to those used by the top e-commerce stores.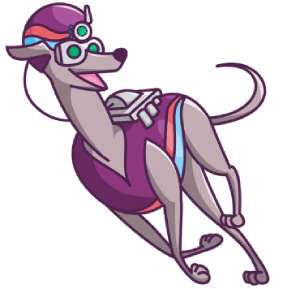 FiboSearch Team
Damian Góra

Founder & CEO

Damian is an entrepreneur and a full-stack developer. He is passionate about coding and playing guitar. He has recently discovered the pleasure of wood carving.

Mateusz Czardybon

Lead Engineer

Mateusz is our backend developer. He has started his friendship with WordPress from version 2.9.2. He loves automation of all kinds and making things more useful. Privately - Mateusz is a happy husband, a father of two boys and huge fan of new technologies, good music, coffee and books.

Marta Czuczman

Technical Support Agent

Marta is our support agent. She loves solving problems and helping others. Privately a wife, a mother of two and a bookworm. She tries to live ecologically.

Krzysztof Ślósarz

Technical Support Agent

Krzysztof is our support agent. He's been working with WordPress for 8 years, mainly involved in coding themes. Privately, a big fan of movies, football and coffee.

Piotr Korsak

Content Marketer

Piotr is our content marketer. He likes to read and write about technological breakthroughs. A bookworm, whose main interest nowadays are pieces on design and typography. He is a vegan living with his partner and a cat named Jawor. In his free time he rides a bike, solo or in tandem as a pilot for a visually impaired man.

Justyna Bernacka

Illustrator

Justyna is our graphic designer and illustrator. She is the creator of our cartoon visual elements, the Fibo mascot included.
Our values
We believe in people, innovation, results
Pragmatic

We believe in simple yet elegant solutions to modern e-commerce problems.

Helpful

We value customer service highly and you can always count on our outstanding support team.

Trustworthy and honest

We only sell you the product you need for your business to flourish, ready to go, bloat-free and upgraded on a daily basis.

Committed to users

We make our users' lives a little easier, giving their brands an edge that stands out from the competition.

USERS
Meet our happy customers
Trusted by 100 000+ entrepreneurs, developers and WooCommerce community members.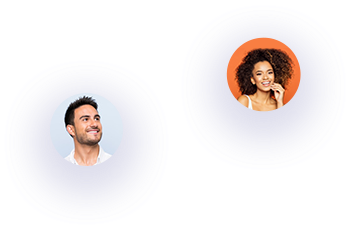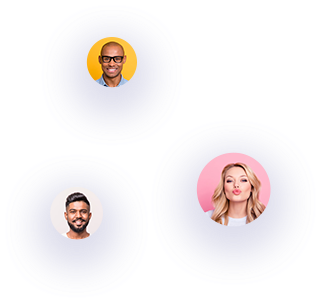 Very good and fast!
Really great plugin for anyone running WooCommerce, simply the best thing out there. The Pro version has a lightning index system!!! Very helpful support too.
Tosin Alabi

Fast and looks great
The perfect solution for what we needed. The pre-built search results display looks great and functions really well. Once we went premium, the speed of returning results was impressive. No problems at all with Toolset & Elementor.
Thanks.
James Whitrow

Five stars! Great plugin!
I am glad to have discovered this plugin. It enormously increased the data retrieval in my catalog, it's fast, useful… A great tool, 100% recommended!
Caterina

The Best Product Search Plugin for WooCommerce!!
Without having to think for more than a moment I can say this is THE BEST product search plugin for Woocommerce. Great features, looks modern, easy to use and customize, Superb support too! Highly Recommended!!
Anson

Love this plugin
I have been using the free version of this plugin on my client's site for quite sometime and I just decided to upgrade to Pro for Brand search. There was a bit of a problem at first, so I sent an email to them and they got it fixed within a day or two. Nicely done!!
@jayakornk

Simple to use, great functionality
If only all plugins could be like this, offering great functionality while being very simple to use. This is going to be one of my staple Woocommerce plugins from now on.
Clive

Perfect search
Easy to set up and does everything I need it to do. Works fast and gives accurate results, I highly recommend this search plugin.
Tony Gonzalez

Great plugin!
Use this on every WooCommerce website. I haven't needed the support much, but when I have they have been great too.
Thanks.
Emer

Awesome plugin
Incredibly useful, smooth, and quick. A fantastic aid for shoppers on our website.
Thanks.
Dave

Very good
It's a properly good plug-in and it will be the best in the future, I believe.
Branko

FiboSearch Pro
Fast search to boost your sales
Join thousands of entrepreneurs who use FiboSearch Pro