Take your WooCommerce search to the next level
Choose your plan and get started
Personal
$49 /year
For 1 site up to 10,000 products
Help With Implementation

Support for 1 Year

Updates for 1 Year

Lifetime Support

Lifetime Updates

All Pro Features
Select Plan
Entrepreneur
$89 /year
For 3 sites up to 50,000 products per site
Help With Implementation

Priority Support for 1 Year

Updates for 1 Year

Lifetime Priority Support

Lifetime Updates

All Pro Features
Select Plan
Agency
$199 /year
For 25 sites up to 150,000 products per site
Help With Implementation

Priority Support for 1 Year

Updates for 1 Year

Lifetime Priority Support

Lifetime Updates

All Pro Features
Select Plan



USERS
Meet our happy customers
Trusted by 100 000+ entrepreneurs, developers and WooCommerce community members.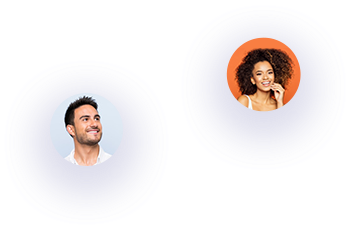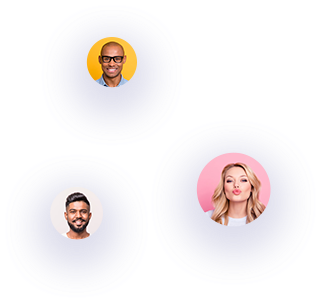 Very good and fast!
Really great plugin for anyone running WooCommerce, simply the best thing out there. The Pro version has a lightning index system!!! Very helpful support too.
Tosin Alabi

Fast and looks great
The perfect solution for what we needed. The pre-built search results display looks great and functions really well. Once we went premium, the speed of returning results was impressive. No problems at all with Toolset & Elementor.
Thanks.
James Whitrow

Five stars! Great plugin!
I am glad to have discovered this plugin. It enormously increased the data retrieval in my catalog, it's fast, useful… A great tool, 100% recommended!
Caterina

The Best Product Search Plugin for WooCommerce!!
Without having to think for more than a moment I can say this is THE BEST product search plugin for Woocommerce. Great features, looks modern, easy to use and customize, Superb support too! Highly Recommended!!
Anson

Love this plugin
I have been using the free version of this plugin on my client's site for quite sometime and I just decided to upgrade to Pro for Brand search. There was a bit of a problem at first, so I sent an email to them and they got it fixed within a day or two. Nicely done!!
@jayakornk

Simple to use, great functionality
If only all plugins could be like this, offering great functionality while being very simple to use. This is going to be one of my staple Woocommerce plugins from now on.
Clive

Perfect search
Easy to set up and does everything I need it to do. Works fast and gives accurate results, I highly recommend this search plugin.
Tony Gonzalez

Great plugin!
Use this on every WooCommerce website. I haven't needed the support much, but when I have they have been great too.
Thanks.
Emer

Awesome plugin
Incredibly useful, smooth, and quick. A fantastic aid for shoppers on our website.
Thanks.
Dave

Very good
It's a properly good plug-in and it will be the best in the future, I believe.
Branko

Frequently Asked Questions
What's the difference between FiboSearch Pro vs Free?

FiboSearch Pro version is for all online sellers looking to increase sales by providing an ultra-fast advanced search engine to their clients. The main difference is search speed. For some online stores that offer a lot of products for sale, search speed can be increased up to 10×, providing a whole new experience to end users. Also, the Pro version has a lot of extra features such as fuzzy search, synonyms and more. See full comparison here.

What payment methods do you accept?

You can pay with your credit card via Stripe or by PayPal.

Can I cancel my subscription at any time?

Yes. If you ever decide that FiboSearch Pro isn't the best plugin for your business, simply cancel your subscription in your account via Renewals & Billing → Cancel Auto-Renew.

Do you offer refunds?

We have a refund policy that lets you cancel your purchase and get a refund during the first 30 days.

Will FiboSearch Pro work with more than 150 000 products?

Yes, FiboSearch Pro can work with up to 1 mln WooCommerce products. But we don't provide support for websites with so many products, so you may want to consider other solutions e.g. SaaS search.

I have only 1 website with 100 000 products. Do I need to buy the Agency plan?

Yes, in this case you need to buy the Agency plan. If you meet any of the conditions - either the number of websites or the number of products - you need to upgrade your plan. This way we will be able to provide you the support.
Can I use the same licence on production and staging sites?

Sure, you can use one license for live/production, staging, dev and localhost sites. Read more about License Utilization and criteria.

Do you offer a trial version?

We don't offer a demo version of FiboSearch Pro for trial. However, we have a refund policy that lets you cancel your purchase and get a refund during the first 30 days. So you can try it for a month and then decide if you want to keep it or not.

Can I use a license for a single site on a Multisite network?

No, for example, a user with a 10-subsite network would like to activate a license for their entire network, they'll need to purchase a license that can be activated on at least 10 sites or multiple licenses. Read more.

Can I transfer the FiboSearch Pro license key from one domain to another?

Of course! Just deactivate the plugin from the previous domain and activate it on the new one. You can manage it in your account via Websites → Choose your website → Licence → Deactivate or via the WP Admin dashboard in WooCommerce → FiboSearch → My Account.

Can I upgrade a plan after I have already purchased one?

Yes, you can upgrade your plan in your account via Licenses → Upgrade to... .

What happens if I don't renew my license after one year? Will FiboSearch Pro still work?

Your existing project will remain intact. The only difference is support and updates.