User search history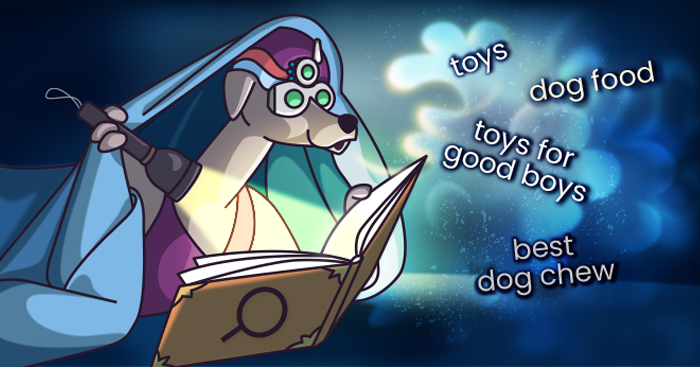 Table of Contents
General information
We decided to offer this feature based on your queries, and on a thorough look at big e-commerce players. Offering customers any kind of search history directly from the search bar has become rather ubiquitous over the last few years.
Search history will be useful if:
Your customers often visit your store to restock – help them save time and simplify the experience
The shopping process got cut short – using history makes it easy to jump right back in
Your customers would like to first browse around, and then compare some products before finishing shopping – the search history makes it easy to see what they've already been typing into the search bar

Great. What do we understand by "search history"? Let's see it in action: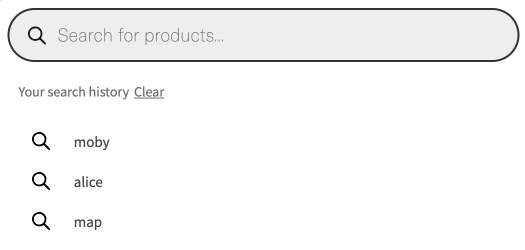 This example comes from our trusty mockup store, The Bookstore Online. User search history appears when customers click on the search bar, but haven't yet typed their query.
How to activate user search history
To activate the feature, simply head to WooCommerce → FiboSearch → Autocomplete tab → scroll down to "Extra views" settings → check "User search history (beta)" checkbox

FiboSearch approach
The search history works with both products and phrases. You can see in the GIF below, that some phrases are complete, like "Moby Dick", "Alice", while some were typed only partially. The history will remember them the same as the customers typed them.
It is important to note that the phrases appear on the list when your customers have typed them → hit "enter/return" on their keyboard: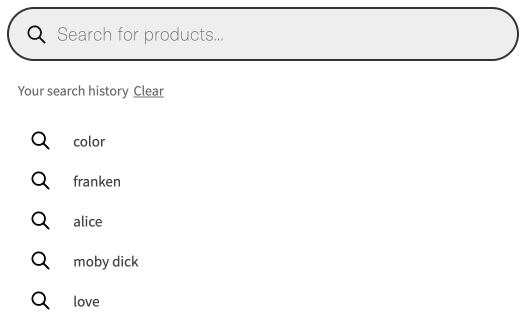 For the product to appear on the list with its assigned image, label and other properties, the customers have to actually click on the product from the auto suggestions box: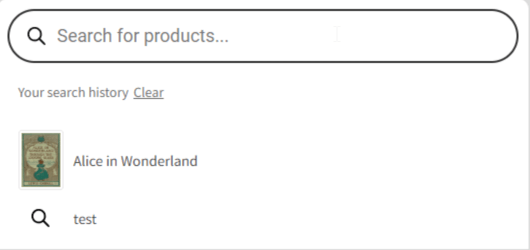 How to clean search history
Of course, user's can delete their history with just one click if they don't want to see it. There is a simple button-link stating "Clear"– once clicked, the whole history disappears.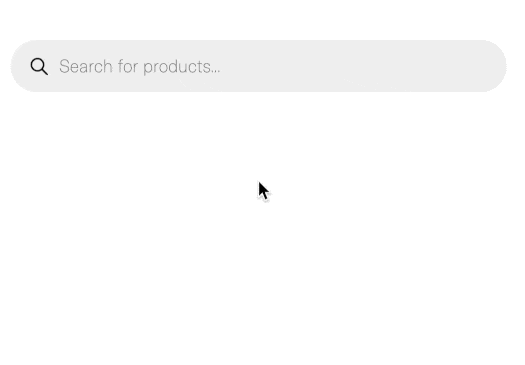 Examples from the biggest e-commerces
We'd like to share some of the best examples from the web. We were inspired by those big-hitters and decided to add this awesome feature to FiboSearch.

---

---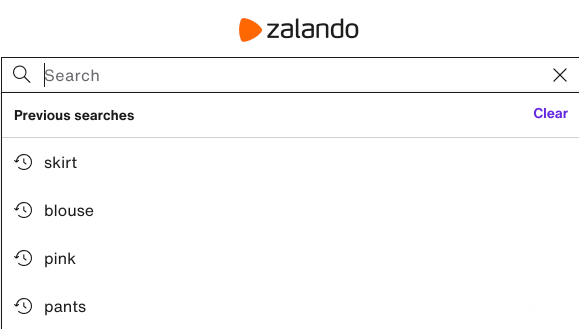 ---