2021 Recap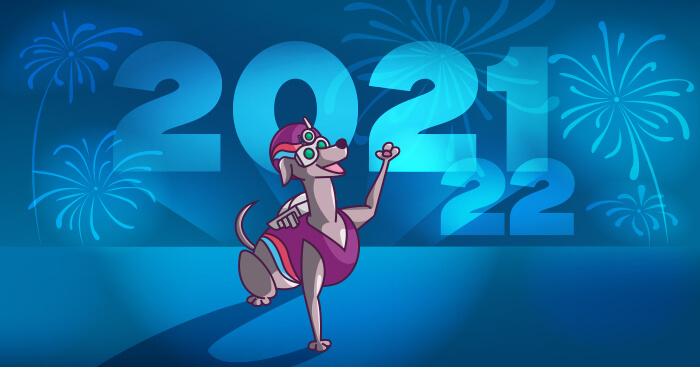 Another year's just passed by and for our company it was a time of some major changes. Despite the harsh times of the pandemic, we are happy to announce that we are thriving.
In this post we want to share you details on what's been going on, what's changed and what is about to change. The agenda is as follows:
We've dived deep into our FiboSearch archives and found some really exciting goodies to share. Enjoy reading!
FiboSearch's rebranding
To begin with, let us walk you through our rebranding process. For those of you who've been with us for just a few months, we already were FiboSearch. But not so long ago our name was "AJAX Search for WooCommerce" Find out more about our rebranding process . Our logo was also different from what you can see now:

Rebranding wasn't just for aesthetic reasons. We realized that our name is too general. There are some other plugins on the WordPress market that use various paraphrases of words "Ajax" and "search" in their names. As much as we admire our competition, we truly believe that our plugin stands out and we wanted the same for our name. Unfortunately, there isn't much of a story behind the name "Fibo" – it just popped out during a mindstorm and it stuck.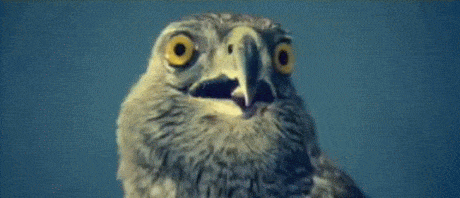 As we mentioned, we also changed our logo. A shorter name gave us space for a more bold aesthetic while designing the logo. We were perfectly content with our color palette and decided to stick to it. The color used in our logo and throughout the page is a tone of Lilac. It symbolizes Helpfulness, Kindness, Serenity and Compassion – all of which are dear to us. We wanted to reflect this in our branding. It is also a subtle play on WooCommerce's native color, of course.
"(…) Lilac is happy to assist. It enjoys getting involved and hopes to make life easier for everyone. The great thing about lilac is that you don't have to ask for its help. It's always at the ready. When it does participate, you won't ever hear it complaining. Instead, lilac will make the entire experience pleasant by remaining optimistic and lively."


You can read more about our main color here.
Moreover, this wasn't our last word when it came to bold graphic statements. Justyna, the designer and illustrator behind all of this, came up with our brand's mascot – a dog named Fibo. For those of you who happened to miss him, here is a small taste of Fibo in action: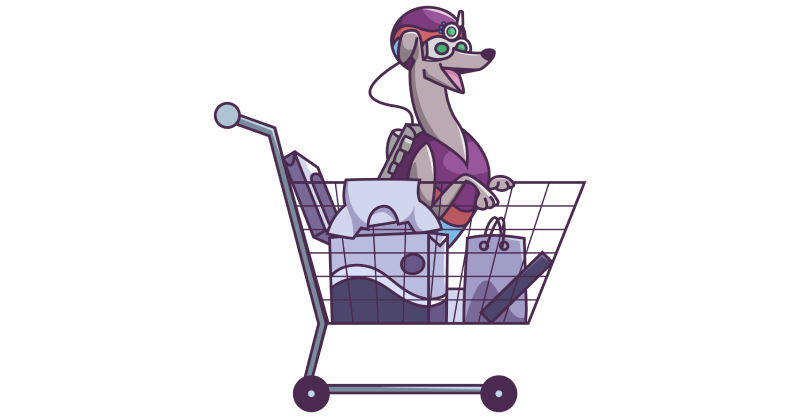 Fibo represents our core values. FiboSearch is:
Pragmatic

Helpful

Trustworthy and honest

Committed to customers

You will encounter Fibo in various situations, often unexpected ones. Justyna is constantly coming up with new illustrations and we'll definitely be using them across our site.
Development in 2021
As tiresome the rebranding process may seem, it obviously wasn't the main area of our endeavors this year. We were improving our plugin on a daily basis, with a monthly update and a new version number. All of those improvements can be seen in our changelog in detail and chronological order. Here we want to present you with the most important milestones that we are the most proud to have achieved.
We kicked off 2021 with a new version, 1.8.2, on February 03, 2021 and ended the year with 1.15.1 on December 21, 2021. There were 10 editions in total.
FiboSearch integrates with 11 subsequent themes: BigCart, CiyaShop, Open Shop, Avada, Astra, Goya, Top Store, Electro, eStore, GeneratePress, Uncode

FiboSearch integrates with 15 subsequent plugins: TranslatePress, qTranslate-XT, WCMP Marketplace, B2BKing, Brands for WooCommerce plugin by BeRocket, Premmerce Brands for WooCommerce, brands solution delivered by WP Bingo themes, WooCommerce Catalog Visibility Options, WooCommerce Private Store plugin, ACF, ACF Table, Permalink Manager for WooCommerce, Custom Product Tabs for WooCommerce, WooCommerce Memberships plugin, AMP by AMP Project Contributors


Searching by custom taxonomies implemented

How to search for products by custom taxonomy?

Upgraded tool for debugging the indexer

Redesign of search index building methodology; the goal, proudly achieved, was to upgrade the speed and stability of the process

Ability to search in the dynamic content generated by shortcodes

Ability to display categories and brand thumbnails in autocomplete suggestions
We made it easier to customize the order of search results by allowing implementation of simple code snippets

We made it easier to customize the order of search results by allowing implementation of simple code snippets

How to change the order of search results?

Introduction of Troubleshooting module which takes care of the most frequent system errors and suggests suitable solutions. From this point FiboSearch checks for:


WordPress version compatibility

PHP version compatibility

PHP Extensions compatibility

Compatibility with other plugins, e.g. Jetpack search module

Correct template set up with Elementor's search results

Correct WordPress Loobpack

A WP-Cron related problems

A properly build search index

PDO connection capability

An active WPML installation, as well as an obligatory add-on – WooCommerce Multilingual


Correct language codes

More about language codes

Availability of an alternative active URL endpoint

Correct search results

Correct WordPress Transients

FiboSearch checks if:


WPML has the "Disabled translations for products" option enabled, which results in non-translated products

No critical errors occurred during the index-building process

The search index was rebuild after FiboSearch's update

The database supports the InnoDB engine

"Out of stock" product information is synchronized. WooCommerce stores the "out of stock" information about products in two places by default (two different locations in the database: post meta and taxonomies). FiboSearch makes sure that those two are properly synchronized.

The URL Endpoint is denied access by either the server or security plugins; the supported solutions are:


IThemes Security

Defender Security

Sucuri Security

Nginx configurations

Custom .htaccess rules

Fails
Up to this point it was smooth sailing. But believe it or not — like every other company on the market, we also fail from time to time.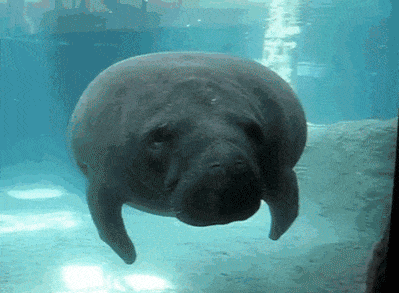 Gladly, our failures this year only concern our would-be plans and not features recently added to FiboSearch. We take great pride in the fact that our plugin is reliable and we didn't hear about any major errors from our users throughout the year.
Ok, but what about those unfulfilled dreams of ours? We want to share two obstacles we've come across — and maybe we will overcome them in the near future.
We wanted to integrate FiboSearch with the GTranslate plugin. The reason why we failed to do so was because we encountered two major obstacles:


GTTranslate translations aren't stored in a database – instead, they are translated on the fly; so, we can't build a search index for translations from the FiboSearch search engine;

the plugin's author himself claims that it's impossible

Read the plugin's author article

users have no control over translations – everytime we got gibberish translations


We know, from our internal research, that the search index building process is successful for 96% of our users right "out of the box". Try as we might, we weren't able to crank the number up to 98% throughout the year. We've improved our indexer's optimization and jumped from 95 to the current 96%, but we're still 2% points shy from our dream. We have some ideas on how to further improve the indexer and hopefully you'll see the improved process sometime this year.

The year in numbers
As you probably can tell, we were pretty busy this year. Here we want to share some major numbers. We decided to present them as a complex infographic for the sake of clarity. Have fun and keep on scrolling!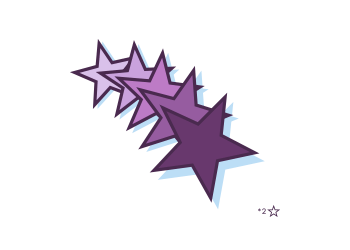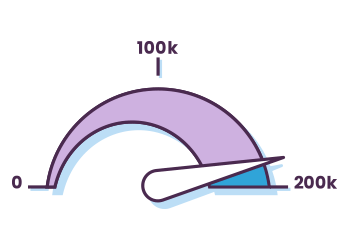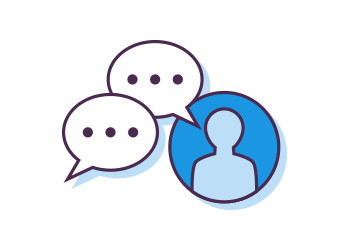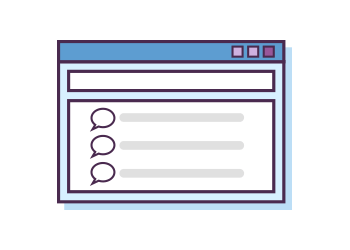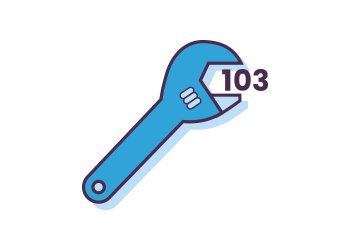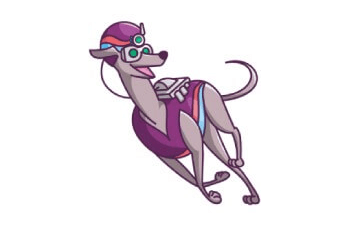 The FiboSearch team
We hope that you like our "Year in numbers" as much as we all do. And by "we" WE mean the whole FiboSearch team, as it now consists of 6 people. We've grown to this number from just Damian, the founder of FiboSearch, at the beginning of 2021 to the whole pack by the end of December, 2021. This was a major leap for us as it allows for a better workflow and better client support and gives us an extra edge on our competition. We don't want to repeat ourselves and you can get into more detail about each member of the team in our "Hello World" post. Here is a short timeline of all personal changes that FiboSearch has been through in 2021:
February 2021 – Mateusz joined full-time. Mateusz is an experienced WordPress developer and Damian's friend from a previous job

March 2021 – Justyna joined the Fibo team as an illustrator
May 2021 – Marta joined the Fibo team as a technical support agent

November 2021 – Piotrek joined the Fibo team as a content marketer

December 2021 – Krzysztof joined the Fibo team as a technical support agent

As of now, we're really happy to be a small, powerful team. We'll likely grow in the forthcoming months, but we won't share any details yet. This is not our per-se goal and we want to emphasize that we'll modify our team based on our clients' needs, not the other way around.
Plans and goals
"A goal without a plan is just a wish"

A. de Saint-Exupéry
Starting our "plans for the future" section with this quote is quite extravagant, right? But we try to be true to ourselves and you, our users and clients. We've created a to-do list for 2022, of course, and we are glad to share it with you. But please remember – even the best plans sometimes meet unforeseeable obstacles. Two demanding pandemic years definitely taught us to be more self-aware and oriented towards well-being, be it physically and mentally. We wish the same for you and please – keep your fingers crossed for us – the hard work is on the FiboSearch Team!
And last but not the least, the to-do list:
integrate FiboSearch with more themes and plugins

educate our users on how to improve their sales by using FiboSearch

launch a YouTube series with FiboSearch tutorials and hints

launch a newsletter

start and further develop a blog on fibosearch.com

add a stemmer to FiboSearch Pro engine

implement full support for searching in variations in FiboSearch Pro

add a fuzzy search and synonyms feature as part of taxonomy search

add support for plurals

introduce a new weights-based algorithm to order search results in FiboSearch Pro

improve integration with WordPress Full Site Editing and Block Editor

release FiboFilters 1.0

launch fibofilters.com with its own guide and documentation

transform internal workflow and the company structure

That's it! Our 2021, delivered and presented to you in words, numbers and graphics. And some memes, too! We'll be delighted if you'll stay with us through 2022. We promise to deliver only the best possible tools and content for your wonderful WooCommerce stores – please stay in touch.
Kind regards
FiboSearch Team
We've used GIFs from GIPHY in this article