Our custom built analytical tool.
FiboSearch Analytics is especially useful when you want to:
Increase the numbers of orders by eliminating search phrases that don't return any results
Learn trending keywords by analyzing the results your customers are presented with, including autocomplete suggestions and the results page when hitting the Enter/Return key
Check the state of your search system
Analytics resides conveniently in a tab in our plugins settings panel. Let's have a look at how FiboSearch Analytics looks right away: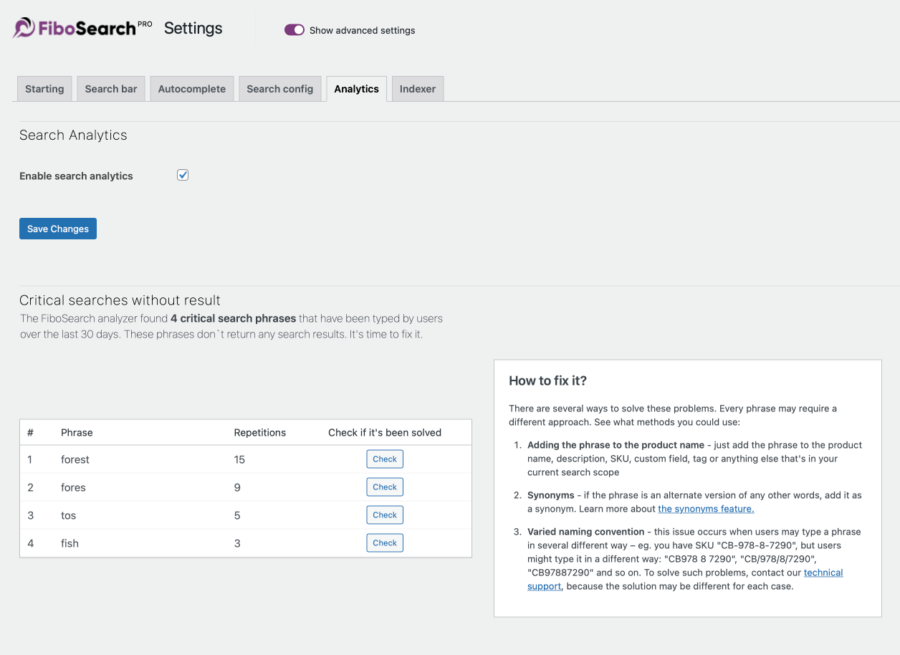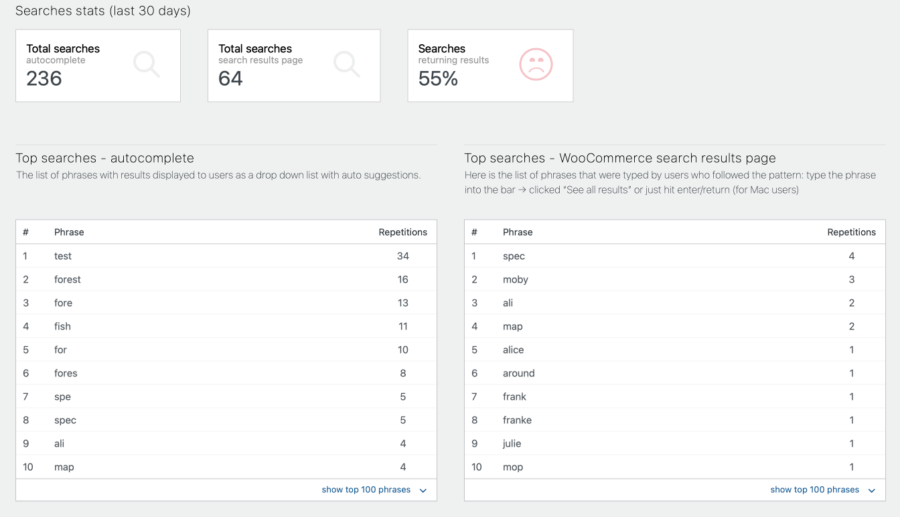 We deem our Analytics to be a really unique tool on the WooCommerce market. We encourage you to read our in-depth blog post and tutorial on that topic. There, you'll get familiar with core concepts, as well as with expertise on how to setup Analytics and use it on a daily basis.